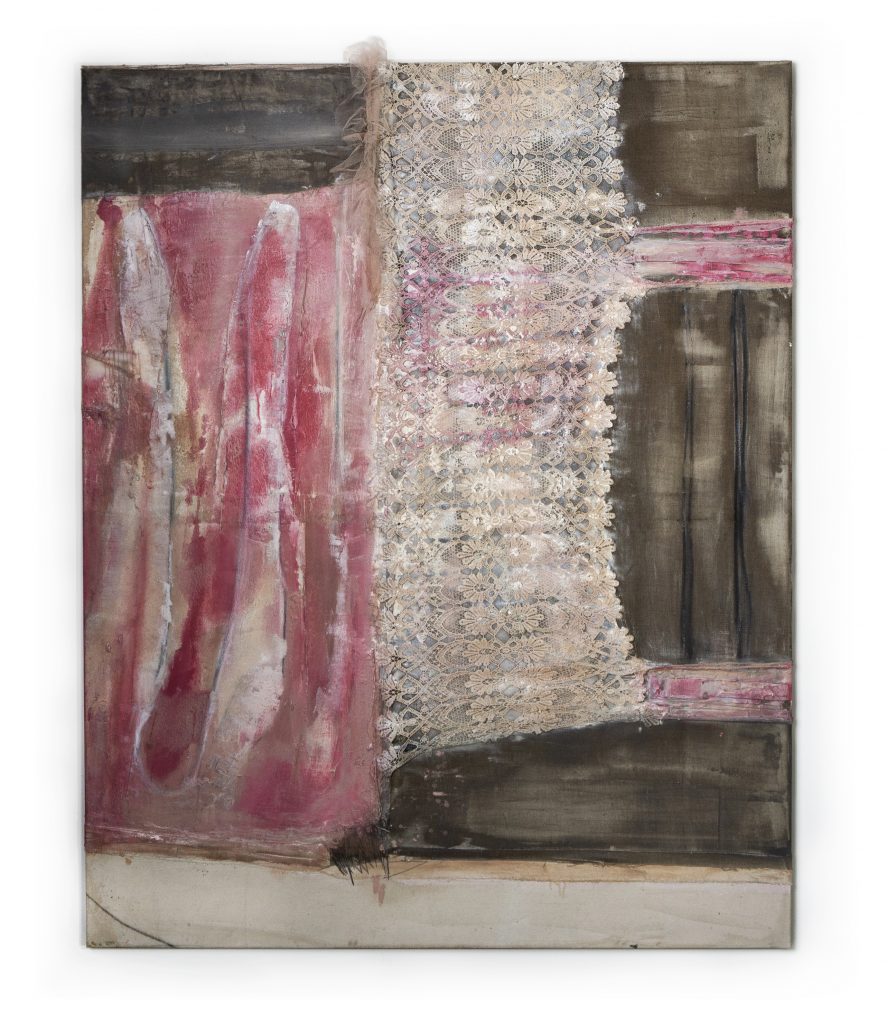 materials: Encaustic painting, lace, oil, pigments, coil, wild herbs, textile, cotton and linen canvas
The substratum of all is love. Devoid of love, everything is miserable. I am not afraid
to dive deep within myself through my art, and by that sought to explore the world
and mankind in general. The last two years, I have been deeply in love, building, for
the first time in my life, a real love companionship through friendship, art, interests
and sexual attraction. I am not afraid of taboos, feminine things, textiles and
emotions. In this work, I use herbal medicine and magic along with feminine things.
Description:
I play with textile and the colour pink, coal drawings and shapes. Behind the
streched lace that extends over the canvas, I spread a mixture of wild herbs that I
hand-picked in Iceland, dried them and added to my wax/encoustics. It is a hidden
layer of wild life, freedom, magic and love. The stigma of the witch as the substratum
is hidden under layer of laced tablecloth.