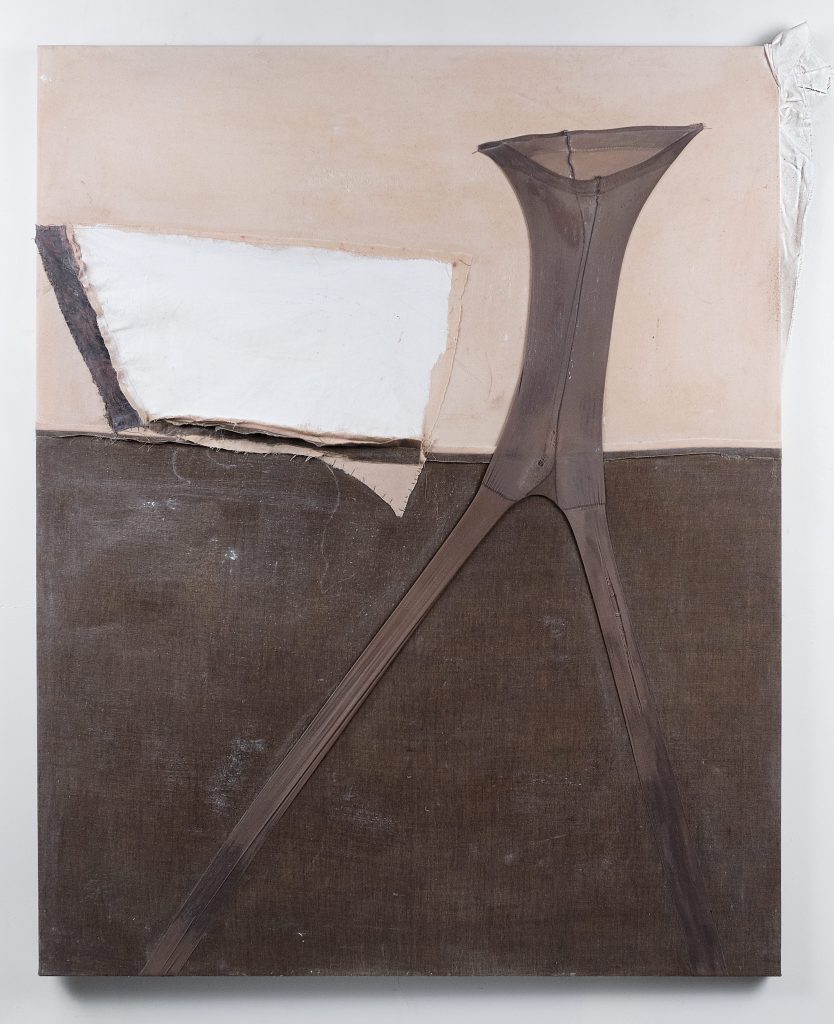 dimensions: 121 x 150 cm
materials: Encaustic painting, nylon tights, oil, pigments, textile, cotton and linen canvas
Tights are cloth garments, sheathing the body from the waist down to the toe tips, primarily worn for fashion and aesthetics. The work reflects the removal of personal histories and ideas. Histories such as traumas, victories, heartbreaks, physical connections,s and controlled ideas of what is feminine.
At some moments in history, such as in the 40s, there was a real shortage of nylon stockings in the US, and women, literally, broke into stores to get their hand on some. Today, with overproduction and consumerism, women are bombarded with preconceived and capitalized ideas of femininity, drowning in materialism.
In this painting, I stretched and stitched my personal nylon tights to a primed and waxed canvas. The tights I wore previously in various performances and rituals. Bringing both my personal- and human history. the tights onto the canvas. By molting away those stockings from my own daily life, I leave an area to be replaced by others and therefore I leave an empty primed canvas inside the painting.
An open frame for the unwritten history, what is yet to come. It is a metaphor for allowing both yourself and your surroundings to change.