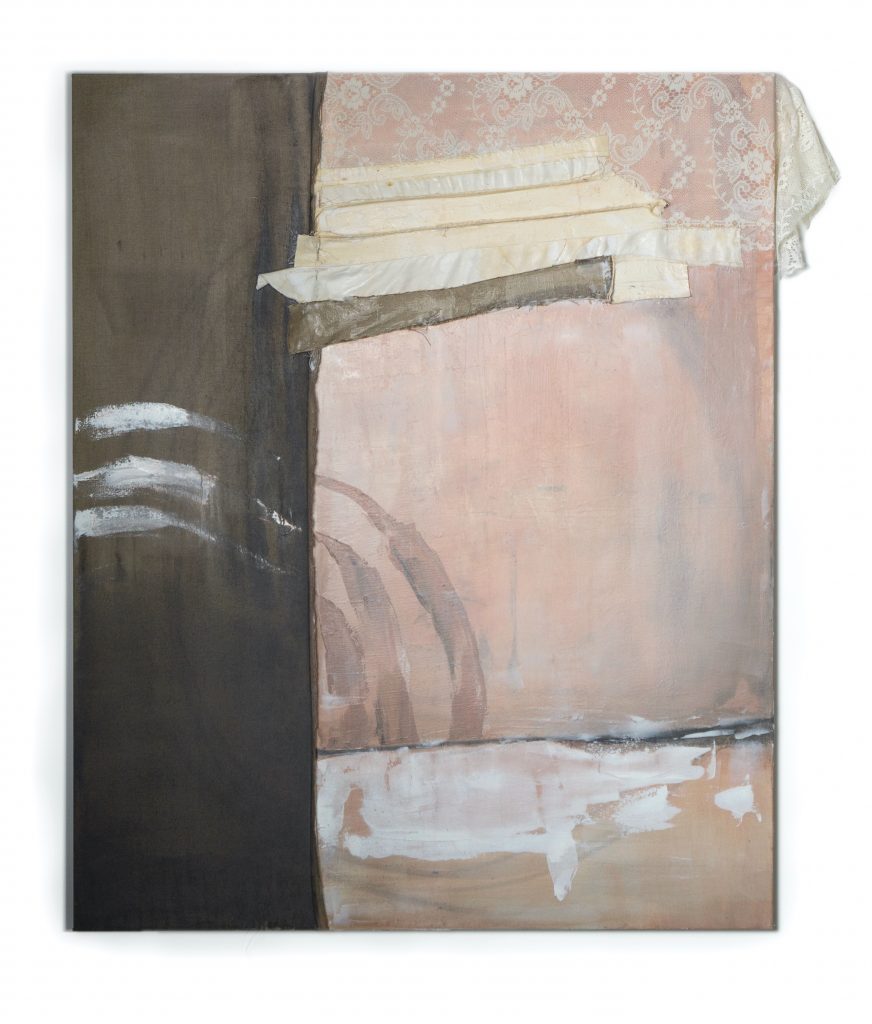 materials: Encaustic painting, lace, oil, pigments, coil, textile, oil sticks, cotton and linen canvas
Crossing the bridge from past to future, from one end to another. The painting is
about level of change or decisions that change you from within, your personal life or
in society. It is a bridge, movement to one area to the next. Here, I work from the
unconciousness that I have been researching through philosophers like Jung´s
Undiscovered Self where his crips insight into some of his major theories, such as
the duality of human nature, the unconscious, human instinct and spirituality. His
(and many others) theories of the unconscious play a big part within my artistic
creative journey, and with mindfulness, yoga and personal thearapy. I have
deepened my understanding and sensitivity to my own instincts, feelings and
emotions that have helped me to work from intuision and to let got of control, so the
creative process becomes a mysterious and exciting journey.
Description:
In this work, I drag three white oil colour stripes from dark painted, contrasted and
translucent linen canvas over to canvas of bright colour, textiles, textures and coil
drawings. Pathways to a different place. A work created from instinct and
unconsciousness. Reflecting a journey happening inside.